Every Thursday in high season
There's the chance for an unforgettable experience racing against the clock!
ESF Sainte Foy invites you to take part in the
Vacationers Grand Prix
- a ski race on the slalom course followed by the prize giving at the finish line.
Giant slalom Thursday morning (meet at 9.30am at the bottom of the Arpette piste)
Special slalom Thursday afternoon (February holidays only - meet at 3.00pm at the bottom of the Arpette piste)
These slalom races are open to everyone: you don't need to be booked into lessons with ESF to be able to take part.

To sign up, please call into the ESF office before Wednesday 6.00pm (entry fee €9).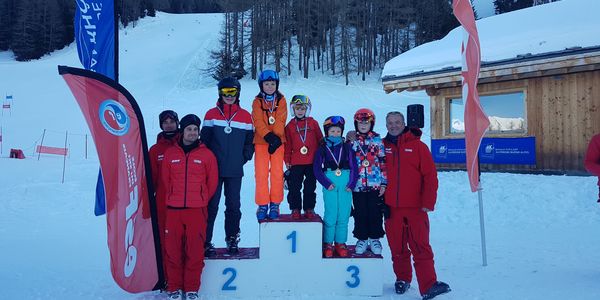 MEMORIAL OF SAINTE FOY
Saturday the 21st of March 2021 - ESF & Ski Club
Giant slalom - 2 races
Come and support our runners !